Splunk Professional Services
The Splunk support you need when you need it. It's as simple as that.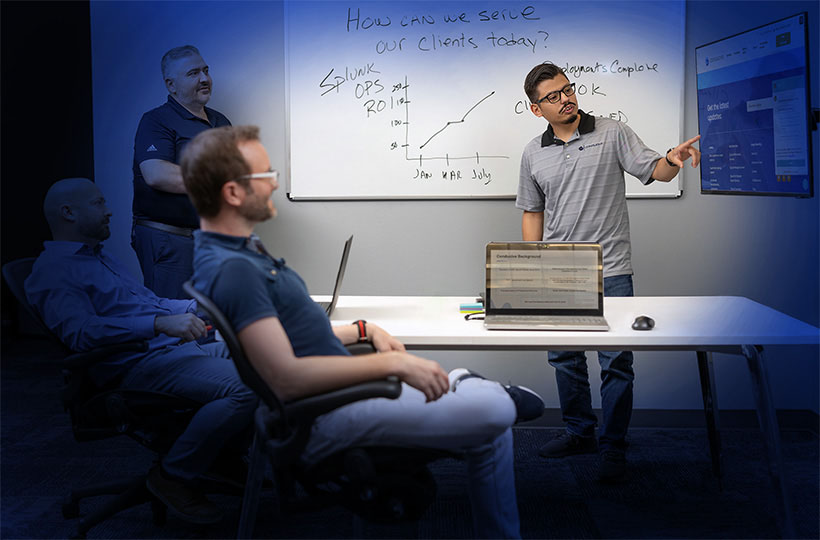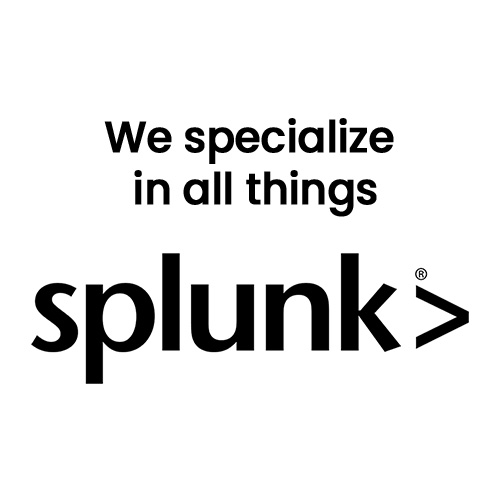 We understand business and how to optimize Splunk to maximize business resilience.
At Conducive, Splunk Professional Services goes beyond technical capabilities. Our proven process, Conducive Compass, is designed to help you accomplish your business and technical goals. As an experienced Splunk services provider, we understand how to leverage technical skills to solve your business problems. This drives increasing return on your Splunk investment.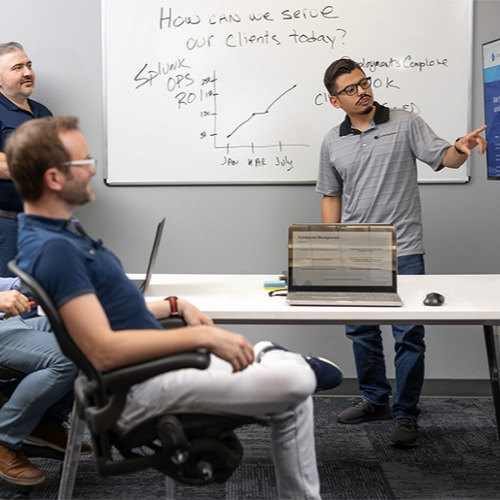 Why Sign Up for Splunk Professional Services?
Splunk is an essential operational intelligence platform as data becomes increasingly critical for business success. If you're going to implement this tool, however, you'll need a reliable Splunk partner. This way, you can get the most out of your software investment. When you work closely with a Splunk consultant or architect, you avoid failures and downfalls associated with the improper implementation of this powerful tool.
Having a professional services provider is also helpful in the area of performance tuning. From time to time, Splunk requires periodic tuning to operate at peak performance. Our certified Splunk architects will make sure that the platform is well-tuned for optimal use.
Why Conducive?
As evidence of our extensive technical capabilities, Conducive was asked to help author "Building Splunk Solutions," Splunk's official developer guide. Conducive works with a variety of companies, including members of the Fortune 100. We have vast experience working in all technical areas of Splunk.
Splunk Enterprise Security
Enjoy around-the-clock 24/7 monitoring of your data to keep even your most sensitive information protected.
Splunk ITSI
Get the most out of Splunk IT Service Intelligence with a unique approach to monitoring and troubleshooting.
Splunk Apps
Sync your software with a full library of apps and add-ons to expedite results and streamline data capture.
Custom Apps
Work with our team of experts to get the most functionality out of custom apps you can tailor to your business needs.
Migrations, Installations, and Upgrades
Get assistance with Splunk cloud migration and hassle-free upgrades or install Splunk for the first time.
Dashboard Customization
Access a single, centralized dashboard that houses all of your data and create filtered search settings.
Performance Diagnostics
Run routine performance diagnostics to get an accurate glimpse into customer behavior and purchasing habits.
What our clients are saying: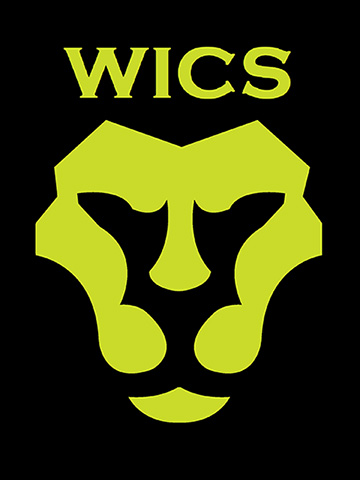 We contracted with Conductive for Splunk engineering professional services, to assist us with the implementation and deployment of a SOC environment using the Splunk SIEM. Conducive has been a great advanced technical resource to help us set up and troubleshoot our project.
World Informatix Cyber Security Inc.
Get technical expertise from Splunk professional consultants and partners.
All of our Splunk Professional Services team members are Splunk Certified Architects and Splunk SCC II certified.
Our team of experts will show you exactly how to increase the performance of your data analysis so you can yield better results and nurture business propositions that can scale. We offer 30-day protection for all of our clients so you can find the fit that's best for you.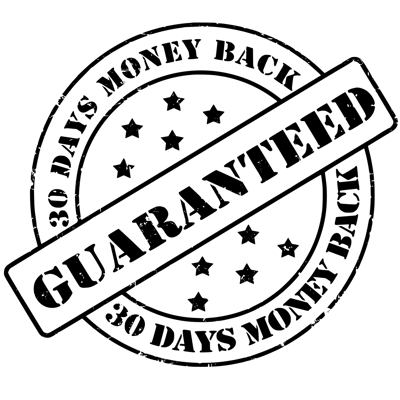 30 Day Money Back, No Questions Asked Guarantee
You are fully protected by our 30 day money back guarantee. If you are not satisfied with your purchase, for any reason at all, simply contact us within 30 days of purchase and our helpful support staff will promptly issue a refund.
Blog
Splunk is a powerful data analytics and visualization tool that can drive serious business results for its users.
Frequently Asked Questions
What are your pricing options?
Conducive's rates are consistently below market pricing for Splunk professional services.
How quickly can I get started?
Our Splunk professional services consultants and partners can normally start within two weeks of receiving a PO.