Splunk Managed Services
Focus on what you're great at,
and we'll do the same.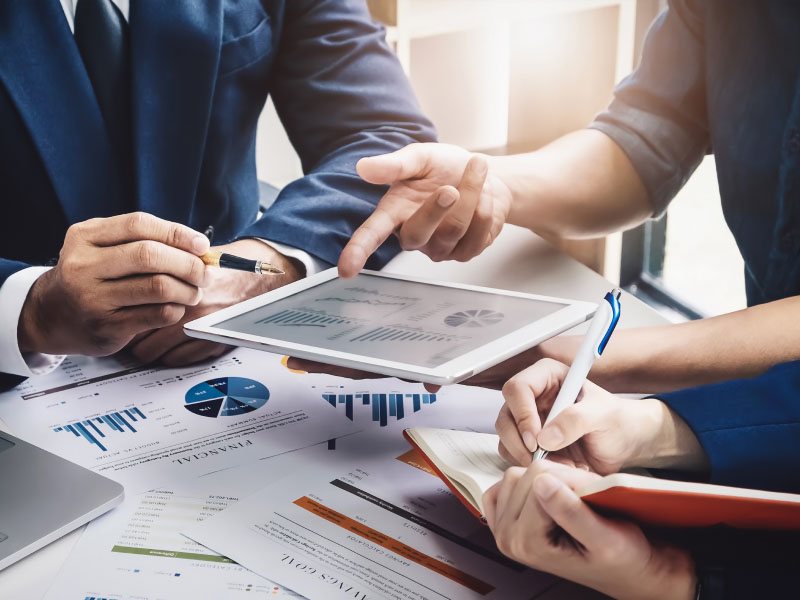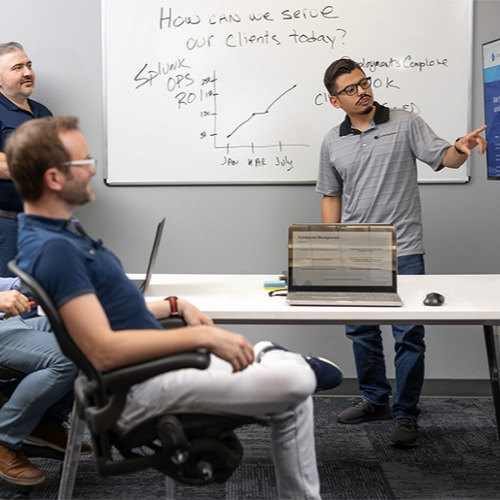 It's not personal, it's just business.
In business we often hear—"It's Not Personal, It's Just Business", Nothing can be farther from reality. Fact is, EVERYTHING's personal. Your IT is no different—it's not one-size-fits-all, but tailored to you, your organization, and the way you work.
No organization is the same. No IT solution is, either. At Conducive, we recognize that. It's crucial to how we operate.
In our years of experience working with Splunk, we've found organizations' main challenge with Splunk isn't Splunk itself. It's having staff that's stretched too thin to maintain the system and stay current with best practices. Clients who take advantage of Managed Splunk AKA Splunk as a Service are frustrated with how hard it is to recruit, hire, train and retain Splunk talent. That's what Conducive does, its all we do and we've done it for 15+ years.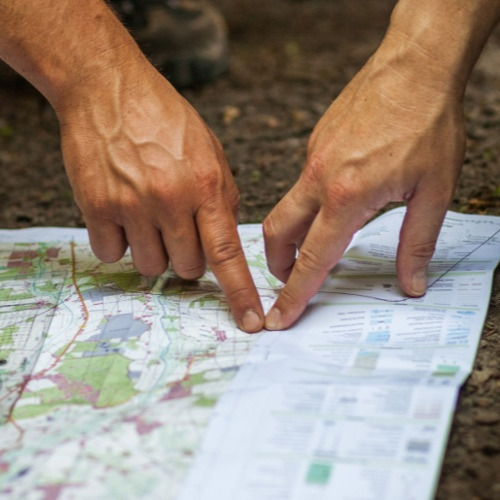 Conducive Compass It's not magic, but its results are magical.
Our proven process, Conducive Compass, is designed to help you accomplish your business and technical goals. As an experienced Splunk services provider, we understand how to leverage technical skills to solve your business challenges while optimizing your Splunk investment. Freeing your team to focus on other things.
No matter what your needs, our reason for being is, ensuring Splunk fits them. It's personal. It comes down to you, your data, and how your organization gets the most out of Splunk.
Get the most out of Splunk.
Let Conducive Compass guide you to the consulting services that make the most sense for your business. We're here to lay out the roadmap and guide you at every step along your journey.
Evaluate.
We take a look under the hood at Splunk's back end to identify gaps in optimal functionality.
Stabilize.
Let us grow and stabilize your client base so you can build a platform that scales.
Adopt.
Receive the education and training your team needs to optimize Splunk long-term.
Optimize.
Create new modes of efficiency that work seamlessly with your internal workflows.
Get more hours back in your day.
As your go-to Splunk managed service provider, we take primary ownership of maximizing and streamlining Splunk on the back end so you can focus on results without stressing about routine management.
Yep, Splunk can do that too.
Our team of experts knows Splunk like the back of our hand. No matter how familiar you are with the software, we can show you how to maximize functionality.
Splunk Enterprise Security
Enjoy around-the-clock 24/7 monitoring of your data to keep even your most sensitive information protected.
Splunk ITSI
Get the most out of Splunk IT Service Intelligence with a unique approach to monitoring and troubleshooting.
Splunk Apps
Sync your software with a full library of apps and add-ons to expedite results and streamline data capture.
Custom Apps
Work with our team of experts to get the most functionality out of custom apps you can tailor to your business needs.
Migrations, Installations, and Upgrades
Get assistance with Splunk cloud migration and hassle-free upgrades, or install Splunk for the first time.
Dashboard Customization
Access a single, centralized dashboard that houses all of your data and create filtered search settings.
Performance Diagnostics
Run routine performance diagnostics to get an accurate glimpse into customer behavior and purchasing habits.
What our clients are saying: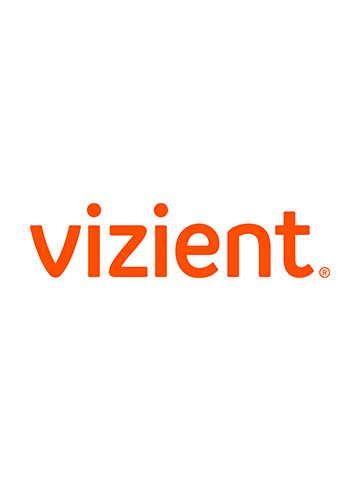 We found multiple reasons to keep growing our relationship with Conducive Consulting. Hence last year we've engaged with managed Splunk services. Conducive has actively supplemented Splunk services where our team is short of resources, as well as provided expertise in the depth of knowledge.
Vizient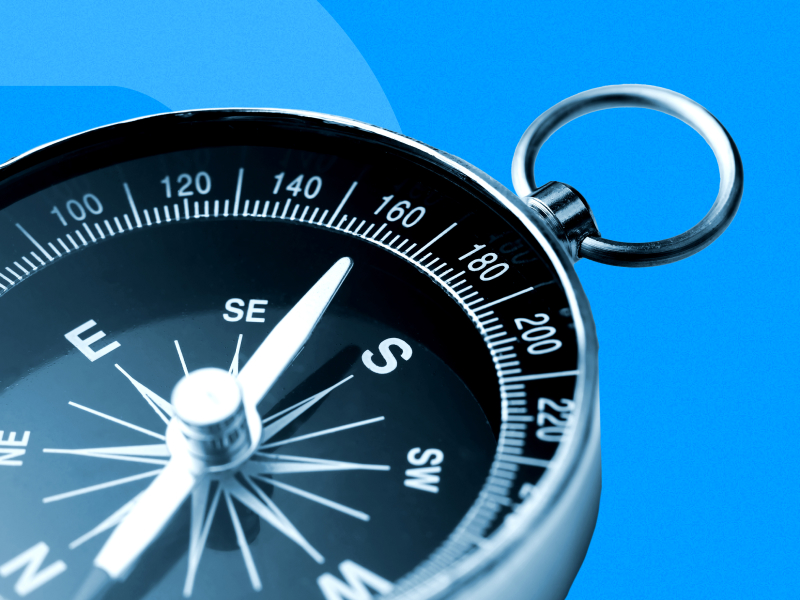 Conducive Compass
Want to get the most out of Splunk? We have the right tools—and roadmap—to guide you to your final destination. Our team leads you through the process of implementing and optimizing Splunk so you can maximize its value without frustration or guesswork. At Conducive Consulting, we're committed to real data—and real results. And we know how to help you get there.
Find Your Path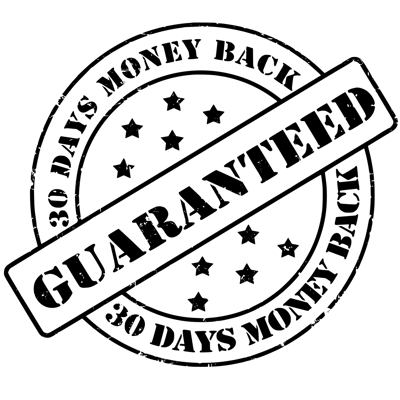 30 Day Money Back, No Questions Asked Guarantee
You are fully protected by our 30 day money back guarantee. If you are not satisfied with your purchase, for any reason at all, simply contact us within 30 days of purchase and our helpful support staff will promptly issue a refund.
Featured Whitepaper
Download this guide to get the most from your Splunk Professional Services Engagement
Insights from our Splunk Blog
Frequently Asked Questions
How much does it cost?
Each solution is custom and is below the total cost of building an internal team.
How do you work with my current team?
We take the time to get to know your current team's skill levels and communication preferences.
How long of a commitment do I need to make?
First-time clients can sign a one-year deal. If all goes well, a three-year commitment will follow.
What is Managed Services For Splunk Enterprise and Cloud?
Splunk is the very lifeline of your organization—but if you're not taking full advantage of its capacity, you could be wasting valuable time and resources.
Yet when you've got a business to run, maintaining 24/7 vigilance over your IT infrastructure isn't exactly feasible. Rather than spending unnecessary manpower on managing the operation of Splunk, your efforts should be focused on leveraging its powerful data and potential to your advantage. Wouldn't it be great if managing Splunk was someone else's responsibility?
Enter managed services for Splunk Enterprise and Cloud. As a Splunk MSP, Conducive Consulting takes care of the monitoring, operations, and administration of your Splunk environment so that you don't have to.
Healthcare facility? Oil & gas corporation? Retail chain? We've been there and done that. Countless organizations of all sizes and backgrounds have counted on us to streamline and optimize their Splunk-driven IT environments. In return, they gained the insights to drive operational performance and business results. No matter what your industry you're in, we'll leverage Splunk to exceed your expectations and push the boundaries of what your data can do for your company.
We alleviate the burden on your internal resources, which boosts your uptime and reduces your Splunk administration costs. We cater to the needs of your environment, too. We'll manage your IT environment either on-site, or hosted on our secure public cloud infrastructure. The result? Instead of worrying about operating Splunk, you can focus on harnessing the big data it provides.
Why Would I Want Managed Services For Splunk Enterprise And Cloud?
Splunk is one of the most widely used built-for-the-cloud software platforms. In other words, if you're not using it yet, you're still using a horse and buggy—while your competitors are speeding by in their Lamborghinis.
Whether you already use Splunk or are looking forward to implementing this powerful platform, you know that it can be an invaluable tool for your organization, providing powerful insights for years to come. But how do you keep Splunk running efficiently? What do you do if something breaks? How do you ensure that your investment grows while your business goals continue to be met?
To unlock the full potential of your data and insights from Splunk, you'll need a plan to keep this platform operating at peak capacity. And that's where our certified technicians come in. We're here to manage your Splunk operations and management, so your team can focus on the work you do best. Managed services for Splunk Enterprise and Cloud is ideal for organizations that:
Feel overwhelmed by the skill and effort required to maintain a strong security profile
Need 24/7/365 monitoring and immediate response to security threats
Lack in-house Splunk experts, or don't have the time or resources to maintain Splunk-dedicated staff
Don't have qualified security/technology experts
How Does Managed Services For Splunk Enterprise And Cloud Work?
Installing, configuring, and optimizing Splunk for your environment can be a real drain.
But we're well versed in the power of Splunk as a platform, and we provide a range of support services to help you keep your Splunk environment up-to-date and ensure that you make the most of your investment.
Our certified architects are Splunk experts, backed by years of deep Splunk knowledge and experience. In addition to implementation and configuration, we handle daily operations and maintenance, including the creation of dashboards, reports, and applications. By doing the heavy lifting ourselves, your team is freed up to:
Take action on the valuable insights gained from your data
Monitor and alert on threshold conditions around the clock.
Analyze trends, correlate different data streams, identify patterns, outliers, and exceptions.
Quickly visualize and share insights in customer ports and dashboards
Empower every user from IT to the business to analyze data however it suits them best
The flexibility of our Splunk Managed Services platform allows us to host your Splunk environment in our cloud, or on your own on-premise platform. Regardless of the deployment model, you maintain full access, visibility, and usability of your data.