A Customer-Centric Approach Gives Banks More Bang for Their Buck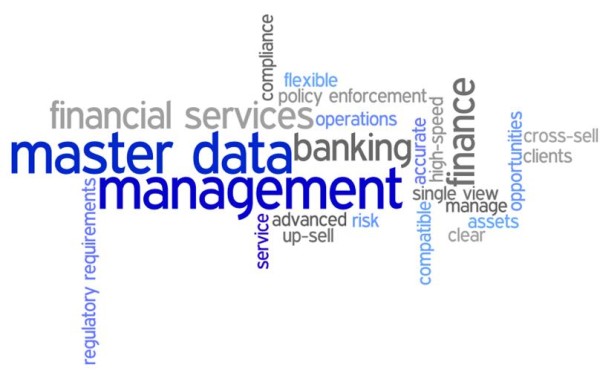 Business Challenge
Due to the increasingly competitive and volatile nature of the financial services industry, it's never been more imperative for banking and wealth management organizations to know as much as they can about their clients—who they are, what they want, and how to use this information to acquire new ones. Managing and leveraging this customer data allows retail banking institutions to create new products and increase up-sell/cross-sell opportunities; it allows commercial bankers to better manage capital allocation and risk; and it allows pretty much everyone in the industry to meet compliance and regulatory requirements.
But for most financial institutions, managing this data is a huge challenge: There are so many disparate systems at play and no one single, comprehensive, "master" view into customers and products. This lack of control over the data leads to inconsistent service, inefficient operations and missed opportunities to sell the right product to the right client.
Solution
From overcoming information silos to getting a clear, accurate view of assets and risk, IBM's InfoSphere portfolio of Master Data Management (MDM) solutions helps financial institutions create a single view of the customer by integrating data among multiple high-volume sources.
InfoSphere MDM is the most proven and powerful MDM solution in the industry, managing master data for single or multiple domains. Its features offer outstanding compatibility and flexibility, high-speed data transfer and advanced data management functionality:
Services-oriented architecture allows you to integrate MDM into existing business processes and technical architectures
Flexible data models allow you to import existing data models or build data models from scratch
Collaborative tasks allow you to setup workflows that reflect existing and new business processes
Business process management capabilities enable data stewardship and data governance
Policy management ensures high master data quality with its unique approach to monitoring and enforcing policies
Business Impact
Conducive is one of the most experienced InfoSphere delivery organizations in the market today. We offer a full range of services—from full project implementation to product upgrades to custom development—to optimize master data management for financial services organizations:
Create a single, consolidated view of product, customer and account information
Identify opportunities for cross-selling and up-selling
Assess risk more accurately
Meet compliance and regulatory requirements such as Basel III and FATCA